As a homeowner, there will come a time when you are going to need roof
repairs. If you are a first-time homeowner, it can be a bit daunting to know how to go about getting the work done.
The price is often the most daunting part but compared to the cost of a new roof, hopefully, the roof repairs are enough to hold you for a few more years. Cost, insurance, and where to find a contractor need to be considered.
What is a Roof Repair Estimate and Why Do You Need One?
When it comes to roof repair, as soon as you are aware you need the roof fixed, you need to act fast. The longer you wait the worse the problem will become. The first step is getting an estimate.
Ideally, you want to get a few estimates to get your roof repaired. This allows you to compare costs and make an informed choice. You should never just accept the first one or the lowest one.
When you get several estimates it also gives you an opportunity to meet the contractors. Are they someone you can trust, did they provide all the information, and did they provide the level of customer service that makes you feel they have your best interests in mind.
The more estimates you get, you will see that the price will vary. It shouldn't vary by a lot, but if it does, that is a red flag. For an estimate that is really low, you need to consider what it is that they do differently, and the same rule applies to an estimate that is exorbitant.
Different Types of Roofing Estimates
The most obvious difference in your roof repair estimate is going to be the cost. This will fluctuate for several reasons. Mostly, the materials used and the size of the roof in need of repairs.
Low Estimate
Someone offering you a very low estimate is often not a licensed roofing contractor. They may be a general contractor and willing to do the repairs for a nominal. They may not even do an inspection.
They often don't offer a warranty for the work or the materials used, they may use inferior materials, unskilled labor, and only do the minimal amount of work to get in, get out, and get paid.
Medium Range
Most of the estimates you get should come in at about the same price range. If you are getting your estimates from a reliable roofing company, then this should include labor, materials, insurance, permits, and materials.
Everything should be right there and it should be in writing. The cost will also fluctuate depending on the type of roof you have, the materials needed, the weather, and the availability of your contractor.
High Estimate
There really is no reason for an estimate to be several hundred or thousands of dollars more than the average one. You are likely paying for their fancy office, exorbitant labor costs, and their greed.
The highest price doesn't mean it's better, it only means it's more expensive. Once you have a few estimates around the same cost, pick the roofing company that you feel listened to you and treated you like a welcome and valued customer.
Types of Materials And Labor You Can Expect To See On A Roof
The most common materials used for a roof are shingles. These can be made from metal, clay, ceramic, asphalt, and wood. If you have had issues with your roof before, upgrading the materials is often recommended to avoid constant repairs.
The labor cost can also vary. The roofing company may have its own team or they use subcontractors. Depending on the size of repairs, the types of materials the crew is working with, and even weather conditions can all affect the cost of labor.
Repair Estimate
When you are getting a roof repair estimate there are several items that should be included.
Materials needed
Labor
Permits
Cleanup and Removal
Who is responsible for what and when
Estimated dates for the start and completion of the project
Total cost of the job
Payment terms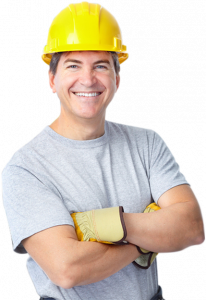 Some roofs are more difficult to repair. There may be chimneys or vents that need to be worked around, large portions of underlayment that need to be removed and replaced, and even a really steep sloped roof.
Roof Repair Estimates – The Bottom Line
Your roof protects you and your belongings. It's a vital part of your home and is well worth the investment. Don't waste your time with contractors who are not experienced and professional.
Ideally, your roof should last many years. With regular maintenance and inspections, there is no reason why it shouldn't last your lifetime. When it comes to roof repairs, choose a reputable roofing company that will stand behind their work.