Why is getting a Roof Inspection important?
A routine roof inspection is essential for Homeowners and Businesses alike. A single leak can cause a lot of problems and having routine inspections done is the best method to preventing damage to your roof. Though you might think a roof inspection is an easy task, there are a lot of variables to take into consideration. You'll want to think about the best time to do a roof inspection, what are the things you need to look out for, what kind of roofing service might you need, and many more. In this article, we will discuss all these things.
What is the best time to perform a roof inspection?
To be honest, there is no perfect time to perform a roof inspection. It really depends on your schedule, resources, and the condition of your current roof. As many articles suggest, the ideal time to have roof inspections are during early fall. Why? It gives you enough time to prepare before the rainy season kicks in. Have your roof inspected for leaks, clogged drains, damaged roofs, etc. We strongly recommend performing roof inspections twice a year to be safe, especially if you have an older roof.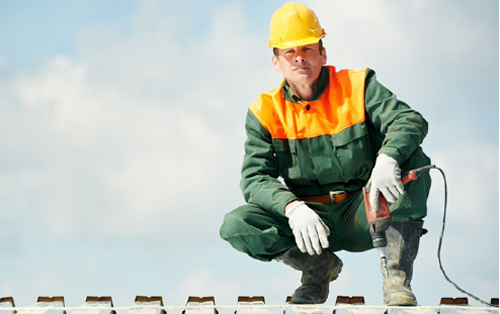 Things you need to look out for in conducting roof inspection?
Worn-out roof
Old-aged roof tends to have cracks and can be easily broken which will cause severe leaks. It is advisable to replace them immediately to avoid future problems.
Moss build-up and Pile of leaves
One of the common causes of roof problems is Moss build-up or Pile of leaves. Moss and Leaves can be easily flushed away by the rain and may clog your drain which will result to water build-up that will eventually become rust and algae if not removed. Regularly cleaning your roof will do the trick.
Sagging Roofline
If you see a sagging spot from your roof or large packets. We recommend you have your roof inspected by your trusted roofer. This may be a complicated task that requires professional expertise.
Curled, Buckling, or Blistering Shingles
With hot temperatures, shingles usually get wrapped, buckled, or even curled. This is because of the lack of ventilation. Now, this may not need immediate replacement if you do not see any leaks from inside the house. But, for severe cases, we advise having your roof checked as soon as possible.
Storm Damaged Roof
One of the severe and most costly roof problems is storm damage. Whether it is from hail, rain, ice, or high winds storm damage can be serious. Storms can easily damage your roof in just a blink of an eye. We highly recommend calling a professional roofer for proper evaluation, cost, and alternative solutions.
My Roof has been inspected, now what?
Once you have an idea of what your roof problems are, if any, we can now establish what kind of roofing services you need. There are many roofing services available out there. The most frequent services are roof repair, roof replacement, and roof maintenance. Roofing contractors usually offer these services, they just vary in price and quality. For tips on finding the right roofing contractor for your roofing needs please check our Roofing Contractor Checklist 2022.
Professional Roofing Inspection
Quick Roofing has more than 35 years of experience serving builders, homeowners, and businesses with services such as roof construction, roof repairs, roof replacement, and more! We also offer free roofing inspection. Why pay when you can have it FREE!! Call us on 1-888-810-1002